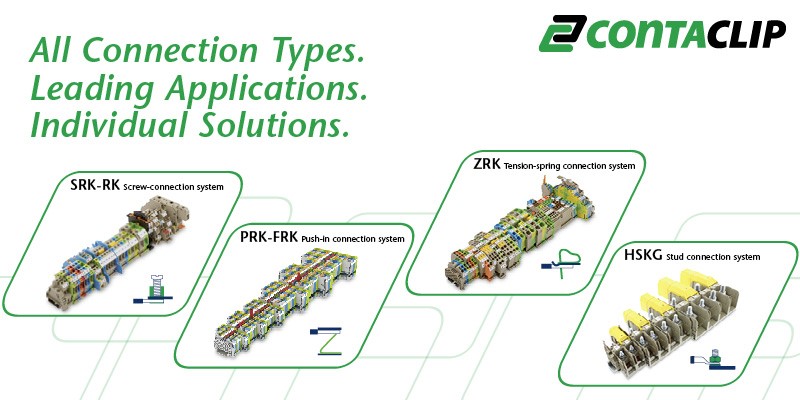 Conta-Clip have one of the largest ranges of din rail terminal connection systems on the market which are manufactured in Hövelhof, Germany and sold globally.
The main standard din rail terminal connection types are: -
Screw – for cable sizes 0.2mm² to 240mm²

Push-In – for cable sizes 0.2mm² to 16mm²

Tension Spring – for cable sizes 0.2mm² to 16mm²

Stud – for cables 1.5mm² to 300mm²
All ranges have a selection of single level, double-level, triple-level, pluggable, disconnect and fuse terminal options.
The Conta-Clip range of din rail terminals are available for TS35, TS32, TS15 din rail and direct mounting, with compact versions for applications where space is at a premium.
There are also many application specific variants including sensor blocks, test disconnect, power distribution, thermo-couple and initiator terminals.