2019-04-04
OEM Automatic signs supply deal with Sony ISS for new range of machine vision cameras
OEM Automatic, the market leading supplier of components for industrial automation, has signed a supplier deal with Sony Image Sensing Solutions (ISS). The agreement will see OEM Automatic becoming a supplier in the UK and Ireland of the full range of Sony's award-winning XC machine vision camera modules.
The Sony XC range consists of 15 high speed vision cameras ranging in resolution from 1.6MP to 12.4MP.
The cameras are optimised for use in a wide variety of industries from general automation, quality and robot guidance applications to inspection systems and medical/life sciences.
With a focus on cutting edge technology, quality and functionality, the cameras use the Camera Link, USB 3.0 and GigE standards. The range includes the new XCG-CP510 polarised camera module and its market leading SDK. This 5.1MP camera uses monochrome quad polarised filters to capture polarised light in four planes, improving visibility and detection in manufacturing and security/intelligent transport solutions (ITS) applications.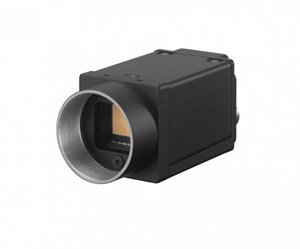 Richard Hammond, OEM Automatic's Product Manager, Machine Vision and Identification, comments, "
This agreement is a great opportunity for OEM and we are proud to be collaborating with Sony, one of the leading manufacturers of electronic products in the world. The company's revitalised XC high speed vision cameras showcase the quality, functionality and reliability of the Sony Pregius range of CMOS image sensors.They are also highly reliable and versatile, with a simple, time-saving software interface that makes set-up a straightforward process. There's no doubt when it comes to machine vision technology, Sony is the best brand on the market.
Our deal to supply the XC range of cameras has opened up an exciting new market for the company. For the first time OEM Automatic can offer its customers a high quality, total machine vision solution that not only includes Sony's XC range of cameras, but also incorporates lenses, lighting, industrial PCs, software and filters."
Neil Pisavadia, Sony ISS's Sales Manager says, "OEM Automatic is a strong player in the factory automation markets and is rapidly expanding its vision business. The signing increases machine vision support for their customers, with OEM Automatic bringing a strong heritage in both vision systems and factory market sectors. We're delighted to have them on board."
Product news